Graham is someone who truly cares about his customers, a characteristic which is so important in the hospitality industry. His vast experience in the industry has provided him with a wide range of real life hands-on experiences, which he incorporates into all his training and seminars; they aren't stories he has read from books, they are real and from the heart. Graham has strong emotional intelligence which allows him to deal with people from all strata's of life in a way that engenders good relationship building and the establishment of a sense of team that is essential in today's volatile business environment.
Wayne Carroll
Chief Executive Officer
Joondalup Resort & Country Club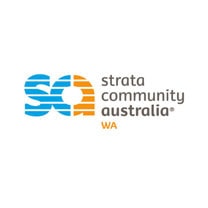 Graham Harvey captivates his audience in such a way that is invigorating, leaving them wanting for more. After presenting at our State Conference in November 2014, we have secured Graham's services to run two more workshops for our Strata Managers and Principals.  Interest is so keen, we are securing early bookings. Don't miss Design! Deliver! Delight! as Graham does exactly that.
Suellen Bottecchia
Strata Community Australia (WA)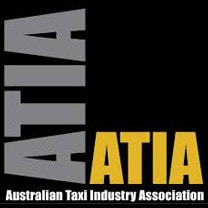 As you highlighted in your presentation, the Taxi industry has some significant challenges with community perceptions and service standards. Technology and smartphone applications are also changing the way the industry operates and customer's expectations of service. Your presentation was very well received comments included Graham presented some practical examples that I can and will easily implement into my business." Your presentation was a significant contributor to the overall success of the conference. (International Taxi Conference 2014).
Steven Gill
Chief Executive Officer
Taxi Council of Western Australia
Without a doubt your presentation was the best during our four-day conference. The real examples of worldwide companies that are succeeding in this area are proof of what our members need to achieve, in particular, the use of CRM strategies. I am grateful that you took the time to directly research trends and issues relating to the motor industry. I believe the practical examples and recommendations you presented are easy to implement also made easy through your refreshing, challenging and relaxing style. I have no hesitation in recommending you as a presenter to any business conference.
Stephen Matthews
Chief Executive Officer
Motor Trade Association (NZ)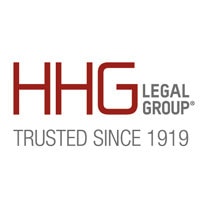 Graham recently spoke at the 2014 HHG Legal Group Staff Retreat. As usual, Graham was well received. He kept a room of lawyers and administration staff challenged and attentive at all times. Focussing on HHGs 2014 theme of Service, Service, Service, Graham combined cutting edge management theory with the reality of commerce in the modern age. Every idea was practical and had relevance to our business. We will continue to avail ourselves of Graham's vast experience and ability over the years to come.
Simon Creek
Managing Director
HHG Legal Group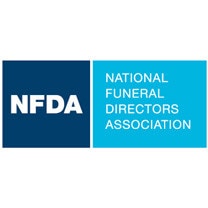 It was with great appreciation and expectation that you were able to come along and present new ideas and outlooks to many of our members that had not had the privilege of hearing you speak previously. It was great to hear them speak to each other after the session on your different ideas that they were taking back to their businesses and would put into effect as soon as possible. It is positive feedback like this that makes the choice of guest speakers at our conferences such a major reason for our members to attend each year.
Shelly Staunton
Secretary
National Funeral Directors Association of Australia
Your involvement in carrying out facilitation and planning sessions for both the Board and the TCWA State Tourism Council has assisted Board and management in identifying and addressing key issues within the industry. In addition, your fantastic workshop "Designing the Great Tourism Experience resulted in a lot of very positive feedback from the attendees and has assisted them in marketing and development of their own staff and businesses. The creative way in which you express these ideas inspired new thought processes to assist the industry in creating new business opportunities and processes.
Ron Buckey
Chief Executive Officer
Tourism Council WA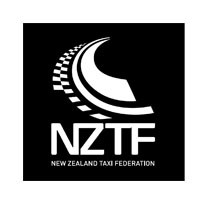 We invited Graham to speak at our New Zealand Taxi Federation conference after hearing him address a similar conference in Perth. At the time, we felt that too many of our organisations were focusing themselves on the wrong side of the business and neglecting the most important aspect: the Customer. Design! Deliver! Delight! Showcased the detail some companies around the world are prepared to go in order to meet their customers' expectations time and time again. More importantly, Graham was able to transmit the important message that showed these efforts being directly translated into bottom-line gains. Linking these two fundamental concepts together in an enjoyable and entertaining speech struck a chord with the audience and produced some very positive feedback. Evidence of the effect of Graham's words can be seen with the arrival of Uber in New Zealand. A global phenomenon, the App has had little traction in our deregulated market where convenience, service and quality are now premium commodities. In fact, our most recent conference just closed with a number of speakers who, successful in their own fields, reiterated Graham's message. It is clear that the New Zealand government wishes to allow a fully competitive market and without understanding the importance of the consumer and providing a consistently high service, the Taxi industry would be struggling. Now it is solely focused on innovation and consistent improvement. I would also like to highlight Graham's personal style and desire to help. One of our speakers was unable to attend and Graham kindly stepped in with an impromptu exercise that helped cement some of the themes he had talked about. We will undoubtedly be inviting Graham back to address us again in the near future to help reinforce these themes.
Roger Heale
Executive Officer
New Zealand Taxi Federation
Graham delivered his Design! Deliver! Delight! Customer Experience programme to our Management Team and Heads of Department with a great deal of energy and passion, which engaged the group immediately and had them spellbound for the entire presentation. All participants said, WOW, what a great day! Graham's enthusiasm and ability to deliver great content, real life examples and talk from real experience brought the whole group together to discuss our business! I highly recommend Graham's expertise and we will certainly be continuing to use him in the future for more of the same!
Rod Hughes
General Manager / Owner
Abbey Beach Resort
On behalf of the staff and partner sites of Scottwood Group, I want to send a sincere thank you for your valuable contribution to our conference. The feedback that we have received has been extremely positive. The strong attendance at your follow-up workshop shows that the ideas you presented did indeed spark new and innovative thinking the asking of new questions in our partner operators. To many, it would have been a new experience, so thank you.
Robin Murray
Chief Executive Officer
Scottwood Group (NZ)
the Design! Deliver! Delight! programme provided staff with a better insight into what is required to strive to the heights with customer service. Graham ran the programme with energy and skill and consequently secured a high level of engagement. His follow-up guidance has assisted with our commitment to rigorous self-review and continuous improvement. I recommend Graham and his programmes highly to any organisation pursuing excellence in customer service.
Rebecca Cody
Principal
Methodist Ladies College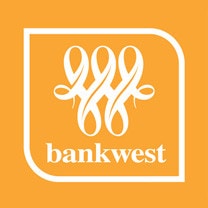 Without doubt the consensus of opinion gathered from graduates and executive indicated that you were an impressive, inspiring speaker. Your address was most relevant to the theme of the evening and your clever illustrations revealed that you had completed appropriate research into our industry. The simplicity of your message and its measured delivery was inspirational and contributed immensely to a successful event.
Phil Sumner
Manager Business Training & Development
BankWest
I would like to extend our appreciation of your facilitation of our Management Retreat Day. It was an extremely useful day with all team members taking something away with them. All feedback received was very positive and all thoroughly enjoyed the session which was well presented and was given at the right pace for all Managers. Your enthusiasm, words of wisdom and personal experiences made the session most enjoyable and your personalised workbooks really stood out to the managers. Your professional manner and commitment to building a program to suit our needs was second to none.
Peter J Blackburn
General Manager
Holiday Inn Perth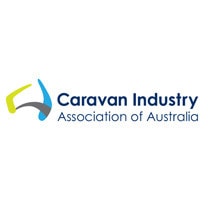 On behalf of Caravan Industry Australia WA, I would like to thank you for your professional presentations at our annual conference. The comments from our evaluation sheets were all excellent. Your research of our industry and easy approach made the sessions of great value to our members. It was a pleasure working with you and thank you for contributing to the success of our conference.
Pat Strahan
Executive Officer
Caravan Industry Australia, Western Australia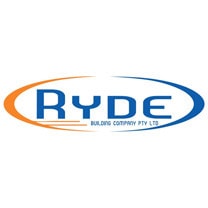 Graham Harvey's Design Deliver Delight Customer Service seminar really altered, for the better, both our processes and our thinking. It was a very thought provoking seminar and has brought about the change that we needed to take our business to the next level of customer service excellence. Graham's enthusiasm, professionalism and passion for the customer experience are infectious. I highly recommend this seminar for any business large or small.
Nigel Ryde
Managing Director
Ryde Building Company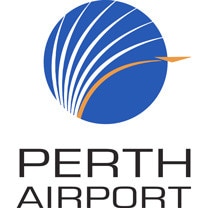 Graham impressed from the start with his attentiveness to our training requirements and as a result tailored his instruction specifically to our staff. Graham presents the Customer service message with new ideas and practical examples. His idea's have impact and can be put into practice immediately. He instills staff with a belief in personal responsibility towards customer service. His presentation also produced noticeable increases in team spirit between staff. We completely recommend Graham Harvey as a team based Customer Service Coach.
Neil Mactaggart
Operations Services Coordinator
Westralia Airports Corporation
Your exceptional facilitating skills enabled us to not only formulate exciting plans for the future, but by getting us to address a whole range of penetrating questions and face the reality of some past management decisions, we gained a far clearer picture of where we wish to go as a team and identified many new business opportunities. Having someone such as yourself with such incisive analytical and problem solving skills, gave us something we, or any business for that matter, are unable to provide for ourselves; an eternal perspective. A perspective that has created far greater clarity of future.
Michael Tunnecliffe
Clinical Psychologist / General Manager
Prime Corporate Psychology Services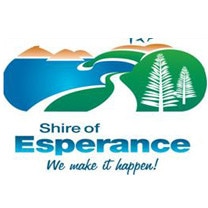 Graham delivered the Design, Deliver, Delight Customer Experience programme to all Staff and Elected Members of the Shire of Esperance. All participants provided very positive feedback on the programme, but more importantly, there was a noticeable improvement in our delivery of internal and external customer service across the organisation. This is one of the most important corporate training events that an organisation can participate in.
 Mal Osborne
Chief Executive Officer
Shire of Esperance
Graham Harvey's presentation was very thought provoking and inspirational. Delegate comments included: I have come away with some simple to implement changes to our workplace and attitudes, as well as some more complex ideas which will be exciting to coordinate. It was refreshing to hear a customer service speaker who could actually relate the presentation specifically to the travel industry and to the business of relating to our travel consumers. The time taken to thoroughly research our industry sector and provide relevant training has been appreciated and we look forward to talking with you in regard to future opportunities.
Lyn Le Provost
Operations Manager
Travellers Choice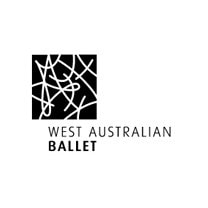 I was extremely impressed and enthused with his ability to connect with the audience and to convey his message in a clear and precise manner, with a touch of humour. It was one of the most motivational one-hour seminars I have experienced. I have no hesitation in recommending Graham as a motivational speaker, his perceptive insights, and understanding the needs of his clients.
Louise Howden-Smith
Executive Director
West Australian Ballet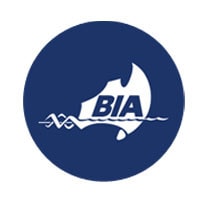 Your outstanding keynote address was exceptionally well received and as the opening speaker of the day, you truly set the stage for a terrific conference. I would rate you as one of the best speakers I have had the pleasure to work with. Your willingness to spend time tailoring your presentation and talking to members prior to and post the conference was most appreciated. I wish all the speakers I work with could be as generous and caring about the outcome of their efforts as you are.
Lisa Coyle
General Manager
Boating Industry Association of WA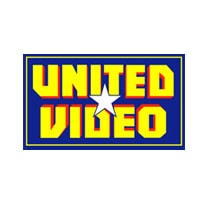 In a sentence, fantastic, energetic, interactive and appealing to a wide-ranging and diverse audience, and your willingness to oblige from our first enquiry to the end of the conference was very much appreciated. The audience loved your highly interactive style and subject material which was communicated to all in a highly professional but entertaining manner.
Lindsay Hall
General Manager
United Video (NZ)
 a dynamic speaker who shared some great ideas. This session provided us with a wake-up call with reminders about the keys of customer service." " A very good speaker with loads of relevant information. An excellent session gave us lots to think about. Really interesting and inspiring.
Linda Henderson
Chief Executive Officer
Booksellers New Zealand
Graham's Design! Deliver! Delight! customer experience programme has made, and continues to make, a very positive impact and difference to the way we deliver service excellence to our valued customers. Everyone came away with tips and ideas about how to deliver exceptional service to our customers.  We all learnt how to be that point of difference in our industry.
Lesley Sherry
Business Manager
Champion Lakes Vet Centre
We received an overwhelmingly positive response from everyone who attended [Design! Deliver! Delight!]  a credit to Graham's facilitation skills as we have a wide range of staff from high performing salespeople to administrative roles. After personally being involved in the agricultural industry for more than 30 years and having seen a wide range of presentations, I rate Graham with the very best and have no hesitation in recommending him to present to any organisation – irrespective of their business or industry type.
Kim Mayfield
Branch Manager
Landmark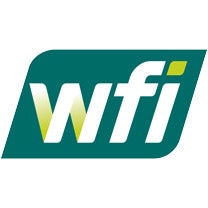 Graham's dedication to what he believes in really shines through. He was engaging and well prepared, applied relevant material and delivered a high energy, entertaining presentation. Graham not only delivered a memorable and inspirational afternoon, we came away with useful tools we could incorporate immediately into everyday customer service processes. Thanks again Graham!
Katy Meston
Team Manager
WFI (Australian Insurance Group)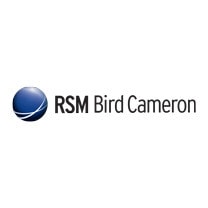 Your Design Deliver Delight session was well received by our staff as indicated in their feedback surveys after the event. Comments such as enlightening and very informative and enjoyable came through. With both administration and professional staff in attendance, it was good to have your message adopted across the board for all staff regardless of their role in the organisation. I highly recommend this workshop for any business in the professional services sector.
Jo Gilbert
Principal
RSM Bird Cameron
On behalf of Australias Golden Outback, I just want to thank you for coming to Esperance and Kalgoorlie and conducting your service presentations. The manner in which you delivered the information kept everyone entertained for the full duration at each location. The fact that you use real-life examples from other major companies ensured that everyone related to your message and they all left saying they could apply some aspect of what they learnt for their own business. I personally feel the whole State could benefit from your seminars.
Jac Eerbeek
Chief Executive Officer
Australia's Golden Outback
By engaging Graham and his unique business-planning workshop, we received a huge boost forward and it brought everyone together as a tight-knit team. The four key points we have experienced from engaging Graham's expertise are: 1. It brought out our company's unique point of difference on which to build on. 2. It brought unity and harmony across our entire company. 3. It enabled us to set a very clear company vision with supporting strategic goals. 4. And a keenness and identification of all tasks to be undertaken in alignment with the company mission and goals. What I and my team at HIMAC have experienced most, since our engagement with Graham, is an ever-strengthening business culture of staff working together to accomplish our company goals.
Darren Tindal
Director
HIMAC Industrial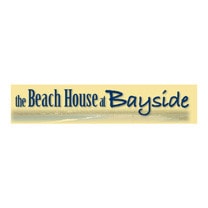 As a small tourism business operator, your professional development workshops Design! Deliver! Delight! and the 13 + 1 Ps of Marketing (and the accompanying materials and workbooks) have delivered some real light bulb moments, and have enabled us to make both subtle and significant changes to take our tourism product and guest services to a whole new level. During our many one-on-one business-coaching sessions, you have challenged our traditional thinking, and as such have empowered us to consider and implement new innovations whilst building on our well documented tried and tested business strengths. We appreciate and value your continuing encouragement, straightforward manner, and honest feedback during a transitional yet exciting time in our family business thank you!
Craig & Sally Pullin
The Beach House at Bayside
The real value of the Design! Deliver! Delight! programme has been the increased awareness by all staff of the importance of each of the hundreds of customer touch-points that occur every single day here at the Lighthouse Beach Resort. As such, greater attention to detail in all aspects of service delivery is occurring and staff have become far more proactive in anticipating the needs of guests and taking personal responsibility to ensure that every guest has a memorable experience during their stay with us. We have seen a dramatic increase in the number pf positive Trip Advisor reviews and our staff now foster and embrace all feedback that they receive.
Christina Mitchell
General Manager
Lighthouse Beach Resort
If you want someone to come into your business to deliver all the information you find in business books, to work to a fixed agenda and to make everyone feel good, then Graham is not for you. But, If you want someone who tells the truth, deals with the real issues, talks from personal experience in business and life generally and who works with you so that your company can grow and prosper, call Graham Harvey.
Chris Disspain
Chief Executive Officer
.au Domain Administration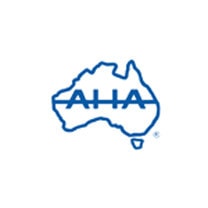 The feedback we received from delegates was extremely positive. They enjoyed your candid observations and practical advice on how to provide a great customer service experience and keep their patrons coming back.
Bradley Woods
Chief Executive Officer
Australian Hotels Association WA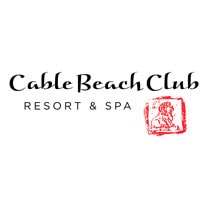 since you provided training for our Front Office and Reservations teams we are achieving some fantastic results, both financial and customer service oriented. Your training has definitely assisted in creating an environment that is both stimulating and enjoyable and the staff have picked up and run with the new initiatives and incentives that we developed from your training.
Ben Woelders
Rooms Division Manager
Cable Beach Club
The guests and staff of Gold Coast Tourism have all provided exceptionally complimentary feedback regarding your customer service presentation. The content and style of your presentation were both outstanding, and well received by all guests who admitted that they have seen many speakers and presentations over many years this is a credit to you Graham.
Amber Rodgers
Gold Coast Tourism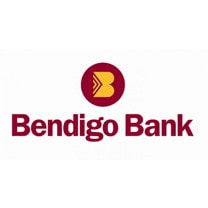 management meeting participants rated Graham's Design! Deliver! Delight! Customer Experience presentation as #1. Graham took the time to understand our business, which ensured he was able to deliver a presentation that challenged our staffs view of the Customer Experience, whilst providing tangible suggestions and alternative practices tailored to suit our business. Participant feedback included: one of the best speakers I have listened to. Very refreshing and easy to understand, excellent speaker, if he comes again I would love to send other staff to listen to him speak. I personally stand by his point that Front-line Relationships drive Bottom-Line Results. Thanks again for delivering a well-thought-out, professional and highly engaging presentation.
Alex Dickson
Retail Sales Lead
Bendigo and Adelaide Bank